To prepare young people to make

ETHICAL

and

MORAL

CHOICES

over their lifetimes by instilling in them the

VALUES

of the

SCOUT

OATH

and

LAW

.
April & May RoundtableS
First Thursdays at 7:00pm
Available Through Zoom
The Pinnacle Peak District resides within the Grand Canyon Council as part of the Boy Scouts of America, serving Northeast Phoenix, North Scottsdale, Paradise Valley, Cave Creek, Carefree, New River, and Fort McDowell.
Approximately 60 Packs, Troops, and Crews - 2,300 Scouts!
Two local Eagle scouts have recently penned a national book detailing their experience as scouts. Arjun Moorthy (age 16) and Arun Moorthy (age 14), members of Troop 131 out of Pinnacle Presbyterian Church in North Scottsdale, detail their scouting journey from a scout's point of view. Their book, "Two Brothers' Scouting Journey: An Insider's Perspective", shares from a scout's perspective how they came into the troop, experienced the journey of scouting, and evolved into self-reliant, confident men through the scouting program...
​
Read the rest in the April 2020 Council Newsletter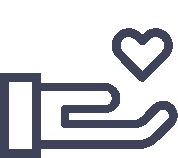 "If ever there were a time when the principles of Scouting were vitally needed—that time is now."